This will be the first post of a series of blog posts about network monitoring.
Most people that work in IT know the situation when you get a call and someone is blaming you that nothing works and you have no knowledge of what is going on.To be prepared for the "It´s always the networks fault" calls you need to have a good monitoring systme in the backhand so that you can give the correct answers after you had a short view on the monitoring system. IMHO to run productive systems that are not monitored is a big gamble that is not nessessary with a littlebit of effort you can monitor all the devices that you a responsible for and have always a good feeling what is going on for the case someone calls you. In the past it was really hard and expansive to get a monitoring system up and running. Opensource monitoring systems where here a real game changer. It also needed time in the open source community to develop reliable and feature rich solutions that also has a good usebility. I remeber the first versions of Nagios that where not so easy to maintain. I have to admit that also in the commorcial tools development has brought to us some goog monitoring solutions.My personal recommandation in the moment is OMD the Open Monitoring Distribution.
In OMD included are sevral open source monitoring tools. The two main b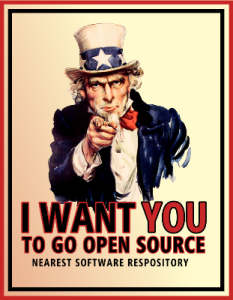 enefits are that you can install everthing with just one packet. All the included tools are maintend and tested togehter so that you can update the complete package without having concerns that the update of one tool will brake an other tool. I had that issue many times in the past. Think of OMD like a complete monitoring toolbox that gives you everything that you need for starting your monitring server.
I was recently a guest at the Packet Pushers Podcast and had the pleasure to discuss open source Monitoring with the Packet Pushers hosts Ethan Banks and Greg Ferro. In show 205 you get an good overview about OMD.
http://packetpushers.net/show-205-open-source-network-monitoring-omdistro-org/
What is your favorite monitoring solution? Please leave a comment .